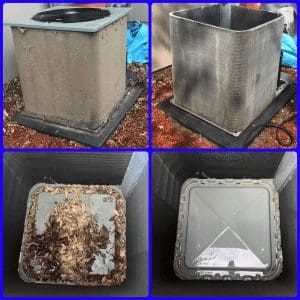 We are now in full swing of AC season and it's not slowing down any time soon! If you haven't scheduled your annual AC service, you still have time! You'll more than likely be using your air conditioning unit for the next 3-4 months and we haven't even come close to hitting our summer high temperatures. With our annual air conditioner service, our technicians will:
–Clean all electrical components, condensation drains, and outdoor condenser
–Inspect evaporator coil for leaks, buildup, and corrosion
–Ensure proper refrigerant levels based on manufacturer guidelines
–Test return and supply air temperatures in home
–Test for proper air flow
–Test and ensure of all proper operation on indoor and outdoor units
Our technician's schedule fills pretty quickly with calls of air conditioners not working. If your unit is working properly currently, now is the time to be PROACTIVE and call us to have our highly-trained technicians assess, clean, and test all operations of your system and discuss any additional services that may be needed to ensure you won't be left in the heat this summer! Call us at 785-341-4193 to set up your annual AC service NOW!
De Hart Plumbing Heating and Cooling, serving Manhattan Kansas, Junction City Kansas, Wamego Kansas, Topeka Kansas, and some surrounding areas.