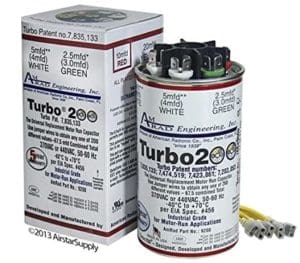 An important part of your home's air conditioning system is the capacitors. But what is a capacitor and why is it so important on your AC system?
When your AC initially turns on, it takes a lot of energy to get all parts moving and operating as it should. The capacitor on your outdoor condenser unit acts almost like a battery to give your condenser a power boost to start up and once everything is up and running, your capacitor reduces the energy it's providing to the condenser and helps maintain its normal operation.
Signs that your capacitor may need replacement is your system is starting slow, it's not turning on at all, or only hums to name a few things, give us a call at 785-341-4193 to let our highly-trained technicians take care of all of your AC repair, maintenance, and replacement needs!
De Hart Plumbing Heating and Cooling, serving Manhattan Kansas, Junction City Kansas, Wamego Kansas, Topeka Kansas, and some surrounding areas.