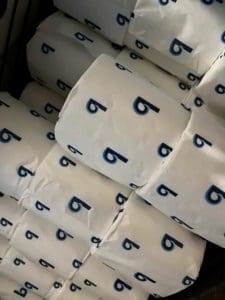 Bamboo toilet paper is an awesome septic safe option. The paper starts to dissolve when a toilet is flushed and finishes when it encounters any bacteria and fungus that it finds in septic tanks. This process leads to less chances of clogging. Bamboo toilet paper is made by mixing heat and water with tiny bamboo chips, no chemicals!
Bamboo is also environmentally friendly as well. It is more replenishable than trees and produces 35% more oxygen. The fibers in bamboo are non toxic and antibacterial.
You can test the water dissolvability of toilet paper by taking a sheet or two and putting them in a jar of water. Then, just shake the jar for a few seconds and watch it dissolve!