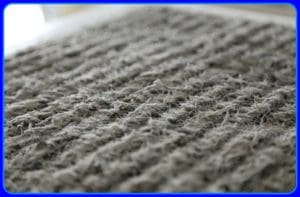 A lot of thought probably doesn't go into changing your HVAC filter other than replacing it every month or so but there definitely should be! A filter that isn't the proper size or is too restrictive can cause problems with your system and decrease it's expected lifespan.
A filter that is too small won't catch debris being pulled into your system and you'll end up with more dust and dirt accumulating onto your blower wheel, AC evaporator coil, and into your duct work. Dirty components can cause motors to overheat, your system to short-cycle, and limit switches to be tripped that won't allow for your system to turn on.
A filter that is too restrictive or has a high MERV rating reduces air flow through your system. If your blower motor has to work harder to pull air into the system, it puts added stress onto the motor which can cause premature failure. A restrictive filter also makes your system less efficient which means you'll have energy bills that are higher than they should be.
Keep it simple and replace your HVAC filter with a cheap, disposable filter. Replace the filter monthly and they will adequately catch dust and debris from infiltrating your HVAC system.
If you have any questions about your filter or feel like your AC system isn't performing as efficiently as it should, give us a call at 785-341-4193 and let our technicians take care of all of your HVAC needs!
De Hart Plumbing Heating and Cooling, serving Manhattan Kansas, Junction City Kansas, Wamego Kansas, Topeka Kansas, and some surrounding areas