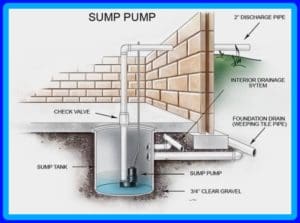 Everything has a lifespan and this includes your sump pump! You probably don't give your sump pump two thoughts until you find that your basement is flooded, but there are some things to look out for that may let you know when it's time to consider sump pump maintenance and/or replacement BEFORE your basement floods!
Strange Noises
Excessive Vibration
Runs Constantly
Float Gets Stuck
Over 7 Years Old
Visible Rust
Having your plumber service your sump pump will not only give you peace of mind that your equipment is working properly but they'll also let you know the condition of your sump pump and when you should start considering replacement. For all of your sump pump repair, maintenance, and installation needs, call us at 785-341-4193 and let us take care of you!
De Hart Plumbing Heating and Cooling, serving Manhattan Kansas, Junction City Kansas, Wamego Kansas, Topeka Kansas, and some surrounding areas.