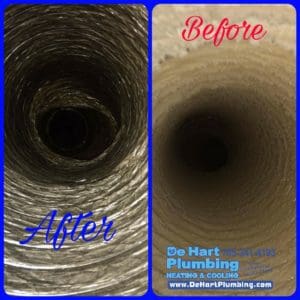 When was the last time you had a dryer vent cleaning? If you're like most homeowners, it's probably been a while assuming it's happened sometime in the past! Annually, there are about 2,900 fires in homes causing about $35 million dollars worth of damage. That is a huge cost when, most of the time, house fires from dryers can be prevented.
Dryers build up lint within the dryer trap and dryer vent itself which is a huge fire hazard. Think about it, that lint that you clean out of the lint trap of your dryer every time you dry a loa, that's all built up on the inside of your dryer vent!
If your laundry is taking longer than usual to dry, it's probably time to have a dryer vent cleaning service. When you're ready to have your dryer vent thoroughly inspected and cleaned, give us a call at 785-341-4193 so we can help; keep your home safe and functioning properly.