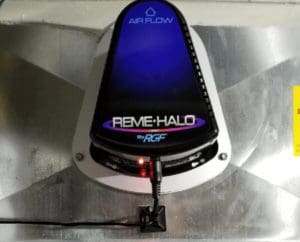 Reme Halo
Allergy season is here and we have something that can help! A Reme Halo is effective against all three categories of indoor air pollutants: Particulates, Microbial, and Gases. You can now reduce common allergy triggers from particulates such as pollen, mold spores, dander, and dust. Thoroughly tested on airborne and surface bacteria & viruses, such as MRSA, e-Coli, and Norwalk, to name a few. The Reme Halo is recommended by major hotel and restaurant chains, cruise lines and the military.
De Hart Plumbing, Heating & Cooling installs reme halos to the duct work on your HVAC unit. Call our office to get an estimate today!
To read more about Reme Halos please visit https://dehartplumbing.com/services/air-conditioning/indoor-air-quality/ or https://rgf.com/test-results/?