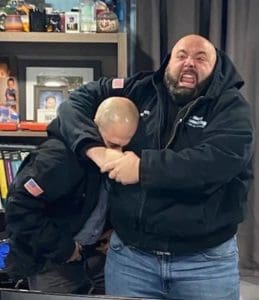 April 25th is National Hug a Plumber Day!
The history of plumbing begins in the development of indoor plumbing and sewage systems, which played an important part in defining civilization. Plumbers have been an important component of our infrastructure, from pumping waste into rivers to installing pipes for fresh water and sewage treatment. They continue to play a vital role in our daily lives by offering plumbing services for both homes and businesses. They not only repair dripping faucets and unclog blocked toilets, but they also help to preserve water and make the environment more sustainable. They may help with the installation of eco-friendly fixtures, the reduction of water waste, and the reduction of water expenses. Hug A Plumber Day recognizes the dedication and hard work of these plumbing professionals.
Plumbers do a lot of work to keep our homes and businesses safe and functional, and are often unappreciated for their contributions to the seamless operation of our homes and businesses. They work long hours, frequently in hazardous and uncomfortable situations, and are rarely acknowledged for their efforts. This day is a great chance to express gratitude to all of the plumbers who work tirelessly to keep our homes and businesses safe.
So don't forget to hug your plumber on April 25th!