Water Heater Repairs & Rejuvenations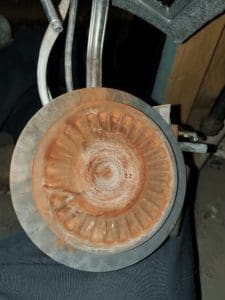 Calcium buildup is a common occurrence in water heaters, which can severely reduce system efficiency. The bottom of your water heater develops a deposit of loose minerals that makes it more challenging for the water heater to produce hot water. In a gas water heater, these minerals can cause hot spots that damage the tank and cause failure.
These minerals may cause an electric water heater's lower heating element to malfunction. De Hart Plumbing Heating & Cooling offers multiple water heater rejuvenation packages, one of which includes the replacement of the anode rod. The metallic components of the water are collected by an anode rod, which over time can cause your water to smell foul.
Call De Hart Plumbing, Heating & Cooling to schedule a water heater rejuvenation and avoid the need for water heater repairs! We are currently offering a discounted price for rejuvenations.