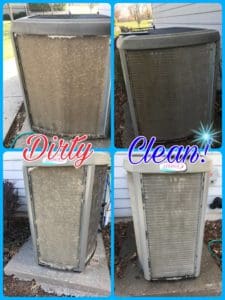 If you're not a VIP customer of ours, you should be! Our VIP membership runs for an annual year from sign-up. As part of that membership, you get one AC service and one heating system service. Additionally, you get a 10% discount up to $300 per service!! That discount doesn't apply to only your HVAC system, that discount applies to ANYTHING we can do for you whether HVAC or plumbing related! And, for the cherry on top, no after-hours emergency service charges for VIP customers!
Why is HVAC maintenance important? It keeps your heating and cooling system running as efficiently as possible and will let you know the condition of your system and what components may be working on their last leg so you can get ahead of repairs before your HVAC system decides to call it quits. Annual maintenance also keeps energy usage down and will increase the lifespan of your equipment. Just like you have routine maintenance completed on your vehicle, the same should be done on your HVAC system!
Now's the time to get scheduled for your annual air conditioning service. Our schedules are filling fast and before we know it, Summer will be in full swing! Don't be left in the heat! Call us today to become a VIP member or to get scheduled for annual AC maintenance!
De Hart Plumbing Heating and Cooling, serving Manhattan Kansas, Junction City Kansas, Wamego Kansas, Topeka Kansas, and some surrounding areas