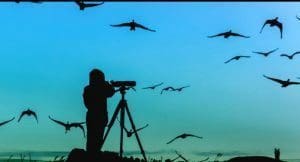 Spring has finally started to show itself this year. While trees will soon begin growing leaves and flowers will start blooming, the wild birds will soon follow. If you're excited for the warmer weather and looking forward to more wildlife and Spring birds returning, here's a few tips to attract more wild birds to your yard.
**Provide a water source. Adding a water fountain or a bird bath to your yard will attract birds. If birds can hear water, whether it's drips or running water, they will be more attracted.
**Add a bird feeder. Put up a bird feeder in shade under trees close to surrounding foliage or branches where birds can land to view the feeder before getting bird feed.
**Use a bird food that has a mixture of different seeds. Different birds prefer different foods so to get the most diversity, use a bird food that has variety of seeds.
**Provide shelter for birds. Birdhouses, shrubs and trees are ideal places birds can seek shelter from predators and inclement weather. Food and water nearby will encourage birds to make your yard their home.
**Make a nectar mixture for hummingbirds. Make a 4 to 1 ratio of water to sugar mixture and put this in a hummingbird feeder. Hummingbirds are attracted to the color red while you're looking to purchase a feeder. Remember to replace the sugar water mixture weekly to prevent any potentially harmful growth in the 'nectar.'
Birds are attracted to colorful flowers, foliage and tree growth. Birds will attract more birds to your area, so be patient and wait for them to discover that your yard is a bird haven for them!
De Hart Plumbing Heating and Cooling, serving Manhattan Kansas, Junction City Kansas, Wamego Kansas, Topeka Kansas, and some surrounding areas.