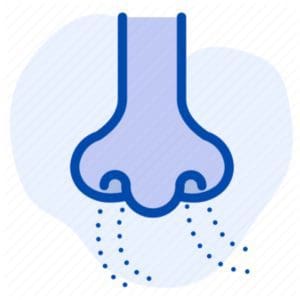 Even though your furnace has been running a few months now, every day can bring something different, including smells. Have you ever been home and smelled something odd throughout all of the rooms? Rotten eggs, something burning, or even dirty laundry? Smells from your furnace shouldn't be ignored because it could mean a serious problem for you and your family.
Rotten eggs
-Natural gas is odorous, highly flammable, and can cause dizziness, nausea, and fatigue. Suppliers of natural gas treat the gas with a chemical that causes it to smell sulfurous, like rotten eggs. If you smell this in your home, you should call emergency services first and then your local HVAC company.
Burning Dust
-At the start of furnace season, you might smell something burning when you first turn on your furnace. While your furnace isn't in use, dust collects on inner components, then when you switch it on the first time, the dust burns up inside of the system. This usually dissipates after one day.
Mustiness
-Dampness that has collected on the furnace during AC season can cause a musty smell through your ducts when you turn on your furnace at the start of the season. The smell usually dissipates in a few days, if it does not, it could mean that you have mold in your system that could pose health hazards.
 Burning/Metallic Smell
-Excessive heat can cause a burning smell from wires getting too hot and melting off the insulation. Metallic smells can be a sign of internal components overheating or rubbing against other parts. You should turn off your system and contact your HVAC technician.
If you feel like your home is smelling a bit off due to your HVAC system, give us a call at 785-341-4193 to have one of our highly-trained technicians assess your situation and make sure everything is safe for you and your family.
De Hart Plumbing Heating and Cooling, serving Manhattan Kansas, Junction City Kansas, Wamego Kansas, Topeka Kansas, and some surrounding areas.